We would be honoured to support you in planning a befitting memorial ceremony – whether that's entirely family-led, or with our dedicated celebrant team. Click below to find out more.
After a loved one has died, 75% of Australian families are choosing cremation over burial for practical and affordability reasons. A cremation generally offers more flexibility than a burial and can be a cheaper funeral option, particularly with a direct cremation that happens without an attended ceremony.
This article explains the cremation process in more detail and answers some commonly asked questions about cremations.
1. What is a cremation?
As an alternative to burial after someone dies, cremation is the process of using intense heat to reduce the human body to very bone fragments commonly referred to as ashes or "cremated remains".
2. What is the cremation process?
The funeral director will arrange to collect the deceased person from their place of passing and bring them into their care. If a direct cremation is arranged, the deceased person will be transported directly to the crematorium. Alternatively, if a formal attended funeral is arranged, the coffin is present for the ceremony before being transported to the crematorium for cremation.
After the cremation takes place, the ashes will either be available for collection or delivered to the family or next of kin, depending on the location and funeral provider.
The funeral director will usually apply for the death certificate through the office of Births, Deaths and Marriages to be mailed to the deceased person's family or next of kin. We usually recommend allowing about two weeks after the cremation has taken place for the death certificate to arrive.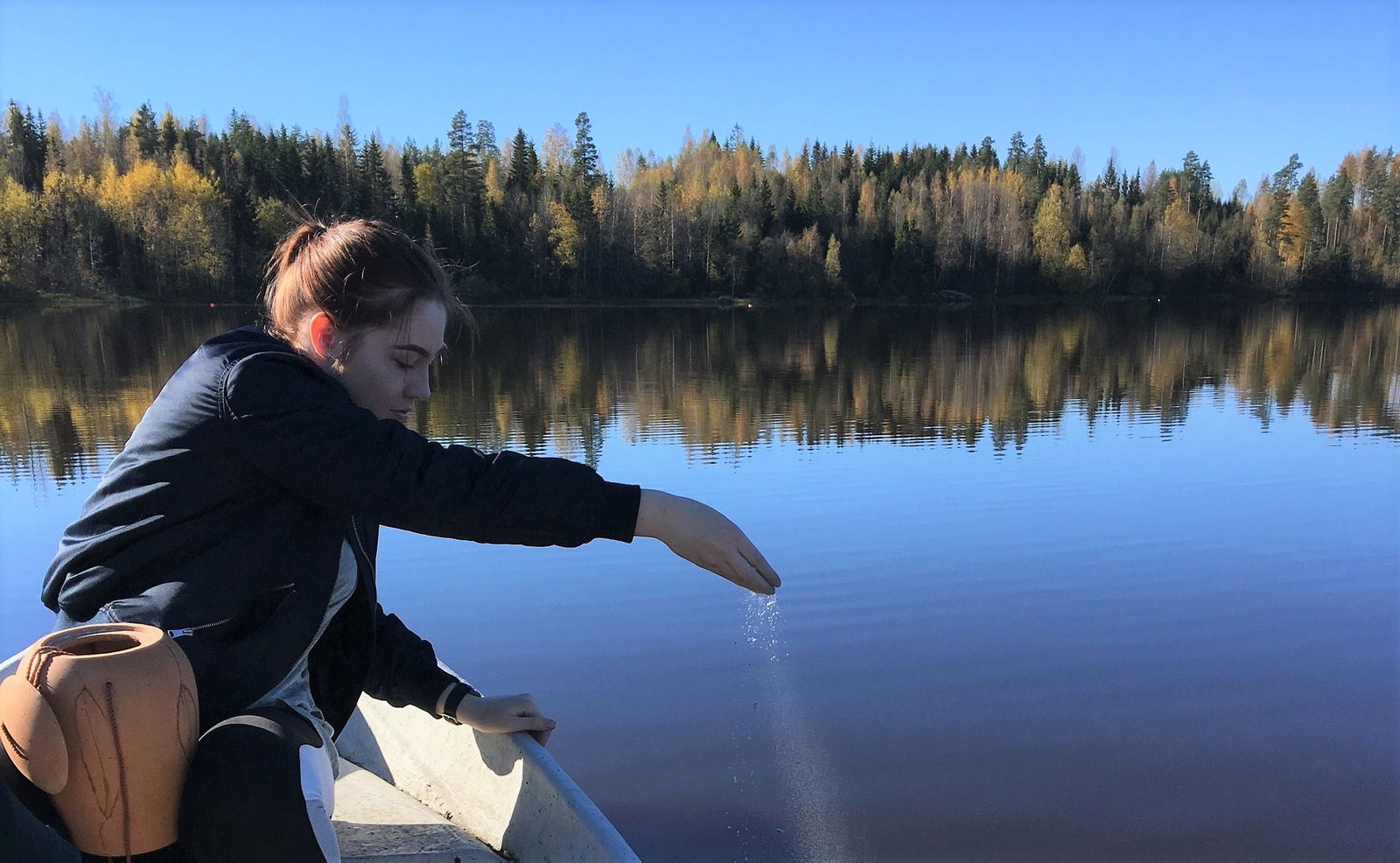 3. What happens at a cremation?
Before a cremation can take place, pacemakers (and any other items that could affect the procedure) are removed. The deceased person is then placed in a coffin or casket which remains sealed for the cremation process.
Before the coffin is placed in the cremator, any attached metal parts, like handles, are removed.
Its chamber is heated to a temperature between 800-1000 degrees. It's built with heat-resistant bricks and the heat from the bricks is what causes the cremation to occur.
The cubicle only allows for one standard-sized coffin to fit inside. The coffin's nameplate is checked with the cremation order to ensure the correct identity. An information card also accompanies the coffin until the ashes are returned to the family.
The coffin is then inserted into the cremator. Once the body and coffin have been completely cremated, the remnants are then placed in a cooling tray. Any metallic contents, like coffin nails, are removed and the remains are left to cool.
Any larger particles of the cremated remains are ground into a fine, sand-like consistency to form what is commonly referred to as "ashes". These cremated remains are then placed into a sealed container, or an urn. The entire cremation process generally takes about two to three hours.
4. Are cremations cheaper than burials?
Generally speaking, cremations can be cheaper than burials as there are no associated expenses like a burial plot and headstone. However, depending on the customisation choices of coffin, the type of ceremony, and the funeral director, cremations can also cost upwards of $10,000.
However, a direct cremation is the most affordable funeral option. A direct cremation (also known as a private cremation or bare cremation) is the actual cremation service without an accompanying formal funeral ceremony. The simple, no-frills alternative means there is no need for a fancy casket, flowers, a hearse, chapel hire, catering or other expenses associated with a ceremony.
Separating the direct cremation from the funeral ceremony allows families the time and budget to plan a more personalised memorial service after the cremation has happened. 
At Bare, we believe it is important for the grieving process that something is done to remember and celebrate a life lived. So, we encourage the families we work with to arrange a private get-together or memorial service after the cremation, once the ashes have been received. This could be a backyard barbeque with family and friends, a beer at the local pub, a sunset scattering ceremony at the beach or from hot air balloon, or even a Viking send-off. 
A direct cremation allows the freedom to personalise a send-off in the way that is most befitting of the person being celebrated.
5. Can you have a memorial with a cremation?
Cremation offers the flexibility to hold a ceremony or memorial either before or after the cremation has taken place. At Bare, we believe arranging a memorial for a loved one who has died can help with the grieving process.
It is also the final chance to honour the deceased person and reflect on their life, values and beliefs. As each person is unique, there are no rules about how this should be done. A memorial can be held anywhere that was special to the person being remembered and celebrated. That could be at home, a beach or favourite holiday spot, a park, or a favourite restaurant or pub.
We would be honoured to support you in planning a befitting memorial ceremony – whether that's entirely family-led, or with our dedicated celebrant team. 
Click below to find out more, or read more tips in our Ultimate Guide to Planning a Memorial. 
6. Can ashes can be split into more than one urn?
Once the family has received the ashes, they may be put into a decorative urn or split between a number of urns. Splitting cremated ashes between urns allows families to keep a loved one's ashes at separate homes.
If splitting ashes is your preference, speak with your funeral director ahead of the cremation so that they can recommend the best way to go about splitting urns. At Bare, we can accommodate individual requests to share the ashes between multiple urns. Simply speak with your dedicated funeral arranger.
7. Can ashes be buried?
Despite a cremation taking place, ashes may still be buried. Some families choose to bury cremated remains in a family plot or adult burial space, to keep them near other buried deceased family members. Cemeteries usually have an above-ground burial space called a cremation niche, enabling an urn to be placed. Other options include smaller plots specifically for cremated remains, an urn garden, or a crypt in a mausoleum.
If you would prefer to bury ashes closer to home, you might instead consider planting them in the backyard or with a memorial plant or tree to create a living, enduring memory.
8. How do I arrange a scattering?
A cremation allows families and close friends the time to plan a memorial or ashes-scattering ceremony when they are ready. You may even like to engage a celebrant to help plan or officiate the scattering ceremony. For a list of our recommended celebrants, visit the Bare Memorials website here or call us on 1800 071 176.
The options are endless, and scatterings can be held at almost any location that was the most significant to the person remembered. You may choose to do this at a beach or fishing spot, at sea from a charted boat, from a hot air balloon, or even at a favourite hiking spot.
You may even choose to scatter only some of the remains and keep the rest in your home.
Private places and council-owned locations are may restrict scatterings, so be sure to check the regulations in your area before going ahead.
For more information about scattering ashes and general tips, read the article relevant to your state below:
For more creative memorial ideas with ashes, read our article here.
9. Cremation in the Bible
While burial is the most common method of interment mentioned in the Bible, the scriptures do not explicitly condemn cremation.
Quite the contrary, the cremation process of reducing the body into the basic elements of ash after death, is in line with God's directive that a person should be reduced to dust, according to Genesis 3:19 "… for dust you are, and to dust you shall return".
Some Christians object to cremation because they believe it makes it difficult or impossible for God to resurrect the deceased person's body to reunite it with their spirit.
On the other hand, Hindus and Buddhists choose cremations over burial, as they believe a burial prevents the soul from being reincarnated.
Final thoughts on cremation
The death of a loved one is often a difficult time for everyone close to the deceased person. Despite what traditional funeral directors might lead you to believe, there are actually many options for personalisation in the type of funeral, memorial or scattering that best reflects your loved one – whether that is a burial, cremation, or direct cremation. 
Being aware of the options and preferences available can allow families and close friends to plan the most befitting send-off for your loved one, creating a true celebration of the unique life lived.
To find out how to plan a personalised farewell for a loved one, or to plan ahead for your own prepaid funeral, visit Bare Cremation website or call us on 1800 071 176.