Elizabeth shares what she learned about supporting her grandmother's desire to be active and engaged despite her 'new life' with dementia.
(Article supplied on behalf of Age Up Health)
I remember learning about grief at a young age, when my beloved great-grandmother passed away. She was the stalwart in our family – proud, God-fearing, yet loving and open, especially with her great-grandchildren. Therefore, death had always seemed 'normal' for me: they pass away, you say goodbye and then they are gone from our sight, only to remain in our memories. It was only later on in life that this would prepare me to experience grief in a completely different form.
After my great-grandmother passed away, my nan (or Gramma as we call her) became the matriarch of our family. Her children and grandchildren would always be guided, directed (or told off) by her and we always listened. She was a strong-willed woman, having raised 14 children mainly on her own while maintaining family values and principles. However, this was all about to change.
Unbeknownst to the family, she had been diagnosed with Stage 3, mild cognitive decline and had been managing her condition well. Gramma was her usual fun-loving self, who loved to cook big hearty meals and the house always smelled of baking. I never tired of hearing the old stories or helping to lick the baking bowl clean.
However, as time quickly progressed, family members saw noticeable changes in her. Firstly, Gramma would forget what she was doing, or who she was talking to. She would start sentences and then start talking about another thing, or she would ask the same question three or four times in the same conversation.
Over time, we realised that her dementia had worsened and with that progression came her loss of independence: independence lost for her and my family. Watching her decline, I began experiencing the five stages of grief, in particular the death of a loving relationship.
I had to feel every emotion of grief, from sadness to anger and frustration. The hurt and pain I felt was real, yet the driving realisation was I had to let go of what we had, our favourite food, our special chats, and spending quality time together.
Dementia support: How to care for a loved one with dementia
Building a support team for a loved one with dementia starts with finding a good GP and neurologist. Thankfully, Gramma's doctor took the time to understand her, how dementia is affecting her quality of life, and built a trusting relationship.
Her doctor provided insights regarding Gramma's changing behaviour – what to look for, what to do and where to go. My family had to learn to demonstrate patience, understanding, empathy, compassion, and tolerance. He also made us aware that some of Gramma's behaviour may not be attributed to dementia but to other underlying health issues and challenges, which could be adding to those changes.
Learning your loved one's routines and habits is imperative, as little things, such as something out of place, being hungry, thirsty, or cold, can cause changes in mood and behaviour. Remember to ask how they are feeling, as people with dementia often have trouble expressing themselves and can't always tell you what they are feeling.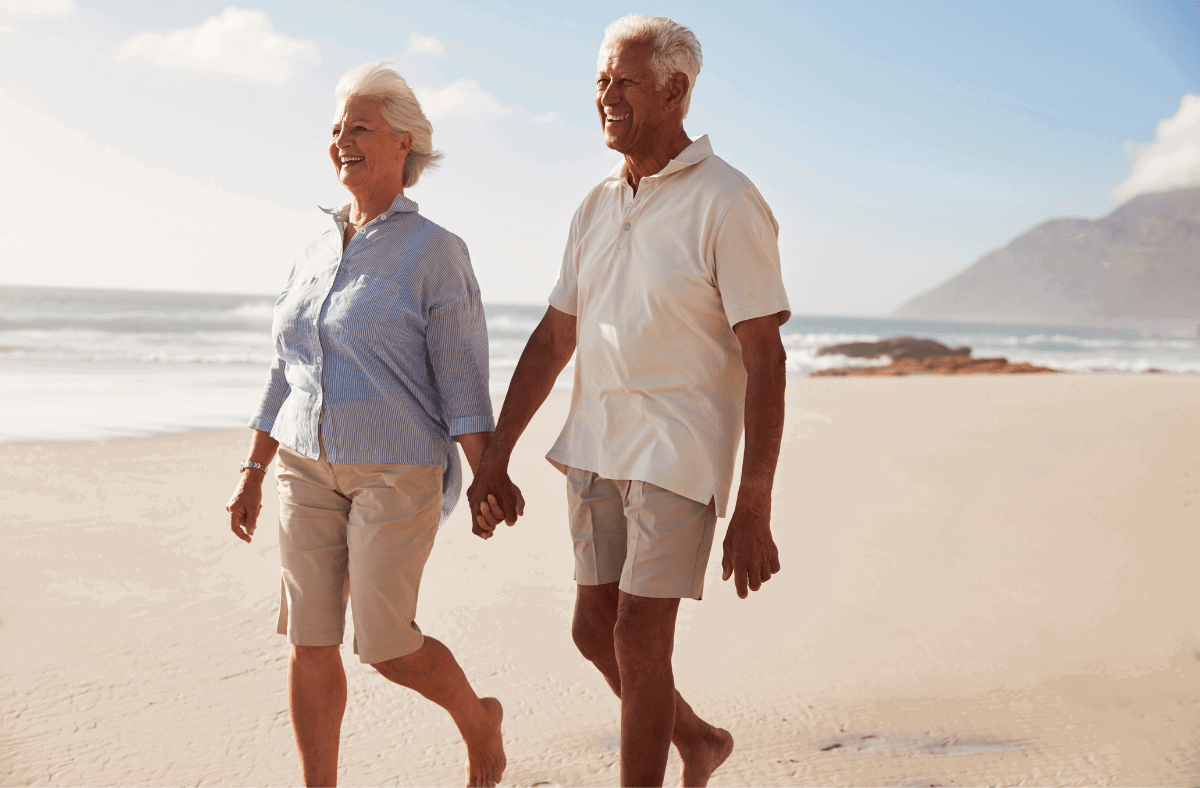 Supporting Gramma in her new direction for life
Initially, we sourced a few dementia-specific entertainment products to keep Gramma busy. Although aimed at her age and designed to keep her amused, these products were a hit-and-miss – and expensive. Sometimes they captured her attention, other times they lay dormant in the corner of the room. We came up with some other ways to keep Gramma entertained, engaged and happy.
Engaging with the outdoors
In a post-lockdown environment, just getting out of the house for a change of scenery can do wonders. When a loved one has dementia, like Gramma, we spend so much time taking care of them, it's easy to forget they may be feeling cooped up and frustrated as well.
Simple things like going out for coffee, a walk along the waterfront or through the park can be quite therapeutic. Because Gramma has trouble walking in long increments, we usually take it slow and easy. Thankfully, we obtained walking aids through Gramma's home care package for her to use when she needs to.
Staying beautiful on the inside and out
Like many women, Gramma's appearance has always been particularly important to her. Pre-dementia, Gramma would go to her hairdresser every 6 to 8 weeks for touch-ups. She enjoyed the conversations and chit-chat. Fortunately, this is a service that Gramma can still receive through her home care package, especially as Gramma is unable to maintain her own hair. In between the hairdresser visits, my mum aids in washing, blow-drying, and styling her hair. Gramma is always happy and relieved to see her hair perfectly maintained and styled.  So now our house has become a beauty salon!
Enjoying the cinema experience at home
Gramma loved going to the movie theatre to watch the latest movie or to see re-runs of her old-time favourites. Unfortunately, this is no longer possible, so we have turned our lounge room into her personalised movie theatre. Thanks to technology we can put on any one of her favourite movies, set the sound levels to appeal to her and watch her suddenly transform.
Making plans to 'go your own way'
It's important to get end-of-life plans in place early while your loved one is still able to have a say in what they want for their healthcare, medical treatment and financial wishes later on. Bare Law can help your loved one make a Will and other estate planning documents like making an advance care plan and appointing a power of attorney or medical decision maker. These documents cannot be made once a person has lost capacity.
To find out more, visit the Bare Law website here, or chat with the estate planning team on (03) 9917 3388.
'Going your own way' could also mean choosing a home care option that is right for your loved one.
Final tips on supporting a loved one with dementia
Seeing Gramma happy, engaged, and entertained is important to us. We have come to appreciate the value of routine and maintaining her 'new life.' By keeping her spirits high, Gramma is lively and helps to combat dementia moods. Equally effective, it means that as a family we can support her with her routine and enjoy the process of supporting her.
Apart from our doctors and medical staff, we weren't sure how we could support Gramma when she was first diagnosed with dementia. Fortunately, talking about dementia has meant that there are support services readily available to help. We are lucky now that there are home care packages and people dedicated to age care. Through these home care packages, you can find the right help and support for your family, ensuring they can stay with you at home for as long as possible. It is important to do your homework, speak to your medical support team and make the list of services your loved one will need, to maintain their quality of life.
With dementia, there is always a new challenge. I still rely on the support of my family and friends, but now have the backing of an age care provider dedicated to helping my family with Gramma's health and care. This gave me the confidence to know we are making the right decisions for her and more importantly, spend time enjoying life with Gramma.
When caring for a loved one with dementia, take a step back and look at the whole picture. This is a new world they are living in and so may need more support and understanding from you. It is important to remain vigilant, notice the little things that are changing in them, and have the support team ready. They will help you to determine the best cause of action.
You need to make the right decision for your family as well as for your loved one. Most importantly, always remember that people living with dementia do not lose their desire to be active and involved in the world around them, so seek out the best people and options in your area to help you facilitate that for them.
Source as much information as you can to help you make the right decision for all parties involved. Remember to take your time, and seek counsel and advice to help you and your family.
You can read our article 'What is dementia?' here for more information and tips on how to minimise the risks of developing dementia.
About Age Up Health
Age Up Health is the first fully integrated aged care service that offers holistic and person-centred in-home support to keep older Australians living at home for longer. They combine acute clinical care, pain management, mobility, nutrition, personal and domestic support and social and community integration services into a single, integrated care plan delivered in the comfort of home. Currently, to receive all of these essential services a person must move into residential care.